Advanced Fire Dynamic Simulator (FDS) with Pyrosim and Smokeview
This course will examine the common areas of application of fire modelling and practical problems encountered by fire protection engineers in creating and running FDS models efficiently.
The event is conducted with an English-speaking lecturer and has a limited number of participants.
Dette arrangementet er avsluttet.
Target audience
Autoritets (AHJ)
Fire Investigators
Fire Engineers
Fire Safety System designers
Smoke Management System designers
Risk Management Consultants
Insurance Assessors and Loss Adjusters
Building Surveyors
Prerequisites
Everyone must have a working license for Pyrosim, alternatively you must download the demo license which lasts for 30 days from the ThunderHead website. This must be done no later than the day before so that this is operative before the course starts.
Brannfaglig Fellesorganisasjon
Arbeider du allerede med forebyggende brannvern, eller innenfor andre fagområder innen brannsikkerhet, eller har du planer om å gjøre det?
Vi tilbyr konferanser og kurs som gir deg bedre informasjon, kunnskap og kompetanse for et bedre brannvern for liv, miljø og verdier. I tillegg vil du få muligheter for å opprette og holde kontakt med likesinnede gjennom vårt store nettverk innen brannfagene.
Les mer om Brannfaglig Fellesorganisasjon her.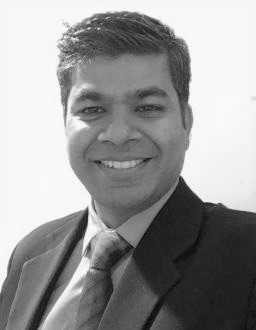 Marutha Muthu Venkatramen
Principal Consultant, Nordflow AS
Marutha Muthu Venkatraman has specialist experience in Computational fluid dynamics (CFD) consequence modeling for fires, explosions, and structural integrity management in offshore oil & gas facilities and onshore facilities. He has 15 years of industrial experience and worked for classification society Lloyd's Register Consulting AS and Gexcon AS as Principal consultant. His specialties include Fire and smoke management, egress modeling, ventilation, explosion, gas dispersion and structural collapse analysis to check the residual strength of structure after major accidents. Presently he is working as a Principal Consultant in Nordflow AS and gives consultations for Industrial process safety and Risk management for onshore and offshore process facilities
Date and time
Day 1: 19.10.2022 09:00–17:00
Day 2: 20.10.2022 09:00–15:00
Program
Day 1 – 19.10.22
08.30 Registration
09.00 Course start
17.00 End of the day
19.00 Course dinner
Day 2 – 20.10.22
08.30 Course start
15.00 End of the day
Lunch between at 11.30 – 12.30 every day
Maintopic:
Introduction session
Pyrosim Creating Geometry
Multiple meshes and Grid sizes
Custodial & control Functions
Boundary conditions
HVAC & Leakage
Jet Fans and Wind modeling
Pyrolysis & Flame spread
Extra species and Visibility
Gaseous Fuels Reactions
Radiation, Detector and Sprinklers
Smoke view & Validation
Kurs BFO
Hotel
To be booked by the individual participant.
We have reserved a number of rooms at Quality Olavsgaard Hotel. Single rooms (bed and breakfast) are NOK 1195 per night.  The hotel rooms can be booked by phone +4763847700, please specify code GR010826 when booking. The rooms are held until  one week before the course.
Gjennomføring Kurset gjennomføres fysisk på et kurssted eller konferansehotell. Medlemsrabatt 1 tom. 5 deltakere fra samme bedrift: 25 prosent rabatt på kurs-/konferansepris i forhold til full pris for alle deltakere. 6 tom. 10 deltakere fra samme bedrift: 30 prosent rabatt på kurs-/konferansepris i forhold til full pris for alle deltakere. 11 deltakere eller flere fra samme bedrift: 35 prosent rabatt på kurs-/konferansepris i forhold til full pris for alle deltakere. Påmelding Meld deg på via påmeldingsknappen. Ved spørsmål ta kontakt med kundeservice@qualitynorway.no. Påmeldingsregler Påmelding er bindende. Ved å melde deg på aksepterer du våre avbestillingsregler. Påmelding helt frem til kursstart hvis ledige plasser. Hotell Bestilles og betales av den enkelte deltaker. Avbestillingsregler Avbestilling må sendes skriftlig til kundeservice@qualitynorway.no. Ved avbestilling etter påmeldingsfristens utløp faktureres 30 % av full pris. Avbestilling innen 7 dager før kursstart gir ingen refusjon. Sykemelding gir dessverre ikke grunnlag for refusjon. Kontakt ditt forsikringsselskap angående dette. Rettigheter Kjøp av arrangement er personlig og knyttes til den påmeldte.